Location of the exhibition
The exhibition is being put on in a previously undiscovered and unused pearl of industrial architecture: the Schwelhalle in Balingen. 70 metres long, 15 metres wide and 17 metres high, it is impressive by virtue of its dimensions alone, but also due to the original, rugged architecture. In the middle of this hall is a temporary metal and glass pavilion, modern and perfect in design. These elements complement and mutually energise each other. Space for a participatory experience: the Schwelhalle in Balingen-Frommern.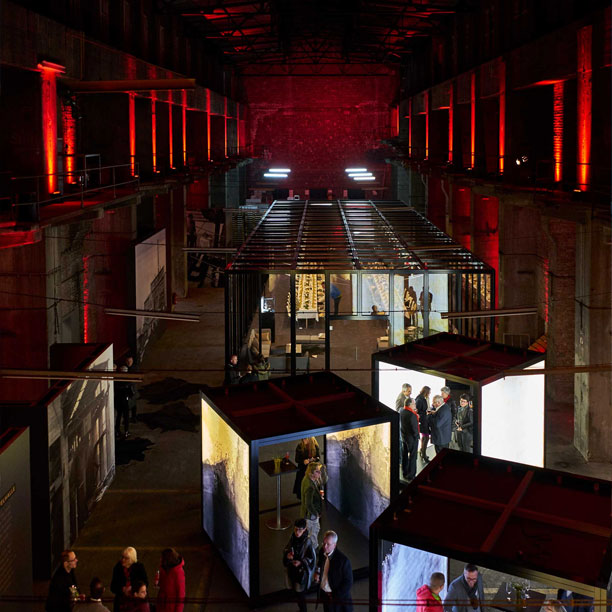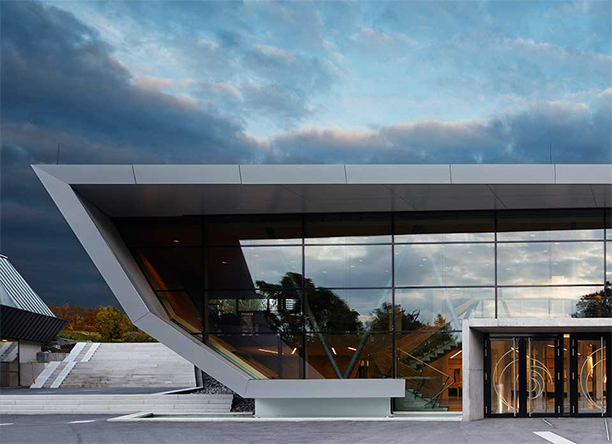 With a population of 34,000, Balingen is the district town of the Zollernalb district. It is situated at the foot of the Swabian Alps between Stuttgart, the Black Forest and Lake Constance, effectively in the heart of Baden-Württemberg. With its pedestrian zone, Balingen is one of the region's top attractions. In addition to diverse shopping opportunities, Balingen offers an exceptionally family-friendly infrastructure, numerous sporting highlights and an excellent array of entertainment and culture. Since the 1980s, exhibitions about artists such as Picasso, Chagall, Klee and Klimt have attracted well over 1 million visitors.
Balingen – A city to make you feel good!